I have been overjoyed by a recent development in the Mandache household....I now have an assistant toilet roll changer! Maybe it doesn't sound like such a big deal, but having spent years being singularly responsible for such a simple, yet vital task, it really is fantastic to have a helper in the form of my youngest son. However, upon praising my little assistant last night for changing the loo roll WITHOUT BEING ASKED, I was taken aback by his older brother's reaction. Acting pretty girly, he teased "oh Alex, you can be a maid when you're older." It's not the first time big brother has implied that chores around the house are for females, and I'm more determined than ever to change his attitudes. Maybe at some point you, like I, have received the emergency toilet roll text request from your spouse. My wish is to put an end to that madness for future generations....teach them to get off their butts (literally),and get it themselves!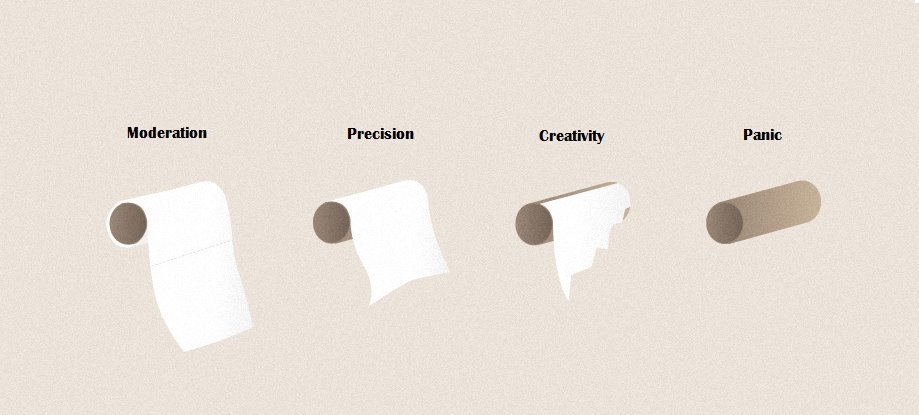 Of course it is a lot easier said than done to train children to help out around the house. I've blogged before about being guardian to my two nieces, as well as mum to my two boys. I get a wonderful insight into gender politics, and don't always like what I see. My son, the non-toilet roll changer, frequently asks his girl cousins to do chores for him (especially if he thinks I'm not within earshot). The girls, both very fond of A., will almost always cater to his laziness by doing what he'd asked. I'm trying to stop this behaviour, make them realise they all have responsibilities. I found a good article on the Aha parenting website, giving reasons why it is so hard to get children involved with chores, and tips on how to encourage them. I have had limited success with reward charts, a lot of the tips found in the article make sense, the key is perseverance which can be hard when it often feels "easier to do it ourselves":
http://www.ahaparenting.com/blog/5_Ways_to_Get_Kids_to_Help_Around_the_House
However, it's better to resolve these tensions over household chores now, than face the frustrations of lazy disrespectful teens later on.I read with amusement and a certain amount of sympathy about the North Carolina mum who went on strike to potest her daughters' lack of respect and appreciation for her. The link can be found here:
http://abcnews.go.com/US/mom-strike-protests-disrespectful-daughters/story?id=28428361
One way I am considering making my kids keen to clean is by treating them to some mop slippers. Surely a Friday night kitchen disco which just happens to clean the floor at the same time cannot be a bad thing? Look, they even come in blue!
I'm also keen to teach all of them to cook. Maybe once a week they could take it in turns to decide what the meal should be (encouraging a healthy choice), and then helping them to prepare it. All of them enjoy baking, maybe it's time to move on to the next level. I found a great blog post by a dad with his reasons why boys should learn to cook. My husband does very little around the house (possibly adding to my son's attitude that chores are for women), but he does enjoy cooking. The post has inspired me to try this new weekly cooking night. The link can be found here:
I've explained how having girls in the house has caused my elder son to have quite a bad attitude towards chores, which will not help him in later life. However, all the kids like playing with Zelfs (basically toys that are the reincarnation of trolls which were a trend when I was growing up). All four of them enjoy styling and grooming their Zelf's hair, usually a more feminine hobby, and I'm pleased to see them doing that. Maybe my sons won't grow up to be particularly helpful around the house, but at least if I have any grand- daughters they will not suffer the indignity of being styled with the aid of a hoover, which seems to be the preferred technique of modern dads. I do like this funny video of one dad's efforts ;):
What are your thoughts on kids helping around the house? Any tips to share? Success stories or disasters, I'd love to hear about them.